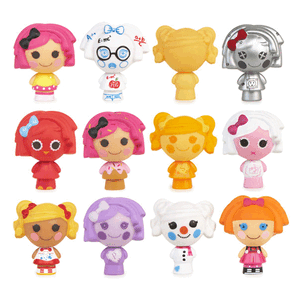 As shown left to right, top to bottom:
Sketch school themed Bea Spells-a-Lot model
Solid yellow Spot Splatter Splash
Silver, robotic Dot Starlight
Robin/red bird, inspired by Dot Starlight's pet bird
A cupcake/dessert themed Crumbs
Gradiant shades of Yellow Spot
Sheep, inspired by Pillow Featherbed's pet sheep
Spot Splatter Splash
Purple themed Pillow Featherbed
Snowman Mittens Fluff 'N' Stuff
Bea Spells-a-Lot
Series 2 of Micro Lalaloopsy have been spotted at Toys R Us. [1]Added by ChrismhThe figures Include:
A pale single color
a pink winking bird Bea Spells-a-Lot
gradiant pink
A paint splash covered white Spot Splatter Splash
Gingerbread girl
Polar bear inspired by Mittens Fluff 'N' Stuff's bear
cocoa themed
orange/honey-colored Bea Spells-a-Lot
Pillow Featherbed
Dot Starlight
Clown Peanut Bigtop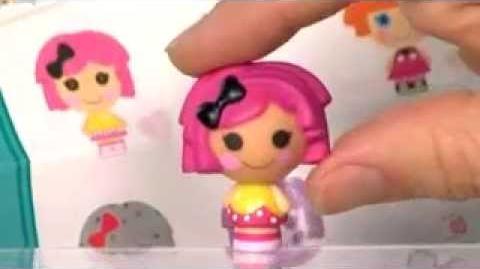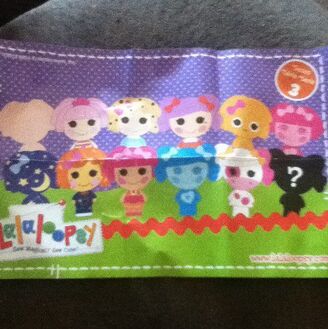 &nbsp
Ad blocker interference detected!
Wikia is a free-to-use site that makes money from advertising. We have a modified experience for viewers using ad blockers

Wikia is not accessible if you've made further modifications. Remove the custom ad blocker rule(s) and the page will load as expected.